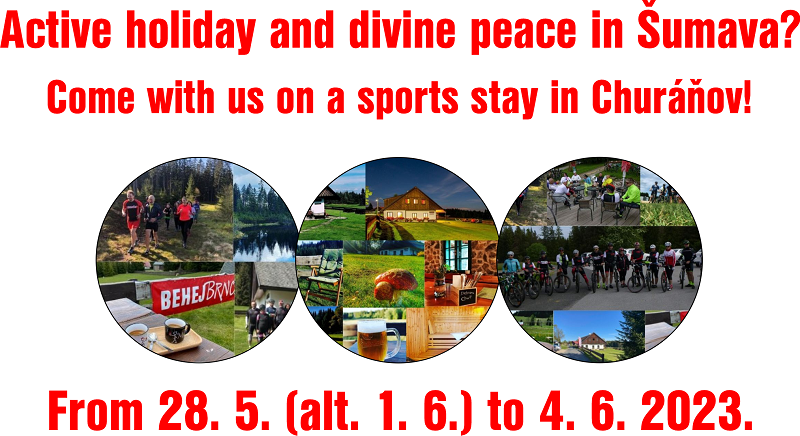 Dear sports friends, runners,
this year's 10th CRAFT Brno Half Marathon is over. We believe you enjoyed the race. You can watch the live broadcast on the COM TV – https://tinyurl.com/2jlvsfjt server. We will soon prepare a shortened haircut for you. The results – https://www.behejbrno.com/vysledky/ and photo galleries – https://www.behejbrno.com/galerie/ are available on our website.
Another event is a run with sunrise – SUNRISE MARATHON | HALFMARATHON 18.6.2023. A race not only for early risers. We start together with sunrise at 4:47 in the morning. You will experience the awakening of nature at the summer equinox. Information and applications can be found here: https://www.behejbrno.com/sunrise-maraton-pulmaraton/.
Next week on Wednesday, April 26, 2023, our last pre-holiday course of running school begins. You can learn or improve your running technique to stay healthy and make running a pleasure. Everyone, beginners and advanced, will find something for themselves. Information and applications are here: https://www.behejbrno.com/bezecke-kurzy/.
Then it will be autumn and with it the October Brno 25. A traditional race that will write its 56th chapter on 15/10/2023. Information and applications – https://www.behejbrno.com/brnenska-25/.
Finally, let me thank you for your support and support from our sponsors, partners and all those who selflessly help us in organizing our events. Without all of you, our activities would be meaningless for the eleventh season.
Team BehejBrno.com