Start of the main race at 11am
Starting numbers (a friend can also pick it up for you) will be issued:
on Saturday, April 16, from 13:00 to 18:00 in the Běžecké speciálka on Gorkého 40 Street, 602 00 Brno
on Sunday, April 17 from 8:00 to 10:30 a.m. at the start and finish point – velodrome Křížkovského 416/22, 603 00 Brno.
We thank the Fruit Cooperative – Sady Starý Lískovec for its support. Delicious apples from their production can be tasted on Sunday. We also recommend their musts – excellent unpasteurized, freshly bottled. You can buy directly in the shop at Martin Ševčík 639/46, Brno 625 00. You can also use delivery and buy apples in standard and organic quality.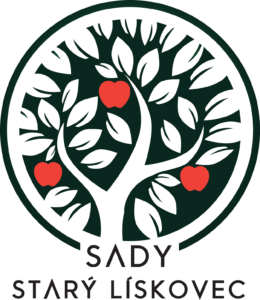 CRAFT Brno Half Marathon|Ten|Five
Velodrome Brno
Sunday 17/04/2022
Start of the main race 11:00
The start and finish of the race is at the Brno Velodrome
 This year's 9th CRAFT Brno Half Marathon will again be broadcast live via the SERVER TV COM – https://1url.cz/fK7R2.
To pick up numbers:
on Saturday, April 16 from 13:00 to 18:00 in the Běžecká speciálka Shop at Gorkého Street 40
on Sunday, April 17 from 8:00 a.m. to 10:30 a.m. at the start and finish point – velodrome
Program of the race day at the velodrome:
08:00 Opening of registration and issue of numbers on the spot (end 10:30 for the main race)
10:00 Joint start of children's and junior races on track 2 and 4 laps at the velodrome
10.30 Announcement of children's runs
10.30 Sorting of main race competitors at the start
11.00 Joint start of the half marathon, ten, five and relays
11.20 Expected finish of the winner of the five
11.35 Expected finish of the winner ten
12.15 Expected finish of the half marathon winner
13.30 Expected announcement of results, decoration of the winners of individual categories
Important information:
The route of the race is multi-round – half marathon four rounds, ten two rounds, five one round
In each circuit there is a refreshment station – water, ionic drink, bananas
After finishing at the finish, each participant (including children) will receive a commemorative medal and refreshments (water, ionic drink, cake, banana, apple)
Please pay close attention to the weather forecast and adjust your drinking regime and clothing accordingly. It should be cloudy and running pleasant 10 – 12 degrees.
Read the rules and propositions in detail.
List of participants can be found HERE – https://1url.cz/NK7RG. Relays HERE – https://1url.cz/SK7RF.
For parking, use the parking house in close proximity to the velodrome or the parking lot on Křížkovského and Bauerova streets. Do not park on the road around the velodrome – you will run along it!!!
In the starting bag you will find, among other things, a disposable pressed towel that you can use instead of a sponge. You soak it in water and it develops into its full size. Hygienic and ecological solution for your comfort.
When picking up the starting numbers in our ACSPORT.CZ Běžecká speciálka you can buy sports equipment at bargain prices.
4/11/2022. We have published pre-launch information on our website (see above). They will come to you by e-mail on Tuesday.
4/5/2022 – You can watch the live broadcast of the race at this link https://www.tvcom.cz/Zapas/Sport-Atletika/Soutez-Craft-brnensky-pulmaraton/Sezona-2021-2022/208711-Craft-brnensky-pulmaraton-2022.htm. 
4/4/2022 – Less than two weeks left until the start of the race. Preparations are going according to the plan, the weather is slowly improving and together with you we are looking forward to the race after a year's pause. To check your registration, use this link: https://championchip.cz/RegSystem/data/PulmarBrno2021.
3/23/2022 – Please check your mailbox and spam or bulk folder and set the info@behejbrno.com address (or the entire domain) among the safe senders of e-mails. You will receive current and pre-start information about our events. Also follow our website and facebook.
3/22/2022 – For all those who for any reason cannot participate in this year's half marathon, we have prepared an offer for a free transfer of the entry fee to one of our other races. You can sign up for SUNRISE Marathon or Brno 25. Check your email inbox. The sender of the instruction mail is from the domain championchip.cz. Check if you have this mail in spam or bulk.
Preparations for this year's CRAFT Brno Half Marathon are in full swing. Thanks to the restrictive measures of the Government of the Czech Republic, many of you are not sure whether you have paid the starting fee, are registered, or when the race will take place. To check your registration, use this link: https://championchip.cz/RegSystem/data/PulmarBrno2021. Within a short time, you will receive an email from the registrar Championchip.cz with a link to confirm your participation. Please give us feedback, you will help us a lot with the preparation of the race background. Some emails from us end up in spam, so please include our domain BehejBrno.com among safe senders. This will provide you with up-to-date pre-launch information.
We have added a 5 km distance! For all of you who want to enjoy the atmosphere of a big race.
Race route and altitude profile
The entry fee includes complete provision of the track, timekeeping, SMS with time after the race, refreshments on the track and at the finish. Furthermore, changing rooms, toilets and other services not specified here by the organizer, which will be spent on the proper preparation and running of the race.
Limited series of participant t-shirts
Take your marathon experience with you in the form of a limited series of participant T-shirts. You can order a women's or men's cut for 590 CZK / 18 EUR. Order together with registration for the race or in our e-shop ACSPORT.CZ. Valid only for paid registrations until 31 May 2021.registrace do 31. 7. 2020. 
CRAFT Brněnský půlmaraton | Brněnská desítka
Titulární partner:

Spolupořadatel:

Za podpory:
Závod se koná pod záštitou primátorky statutárního města Brna JUDr. Markéty Vaňkové.
Další partneři:
​
Poháry a medaile navrhl a vyrobil atelier ORIGINAL JEŽEK, výrobce a dodavatel turistických píšťalek a keramických suvenýrů, sportovních a trofejních medailí a pohárů.